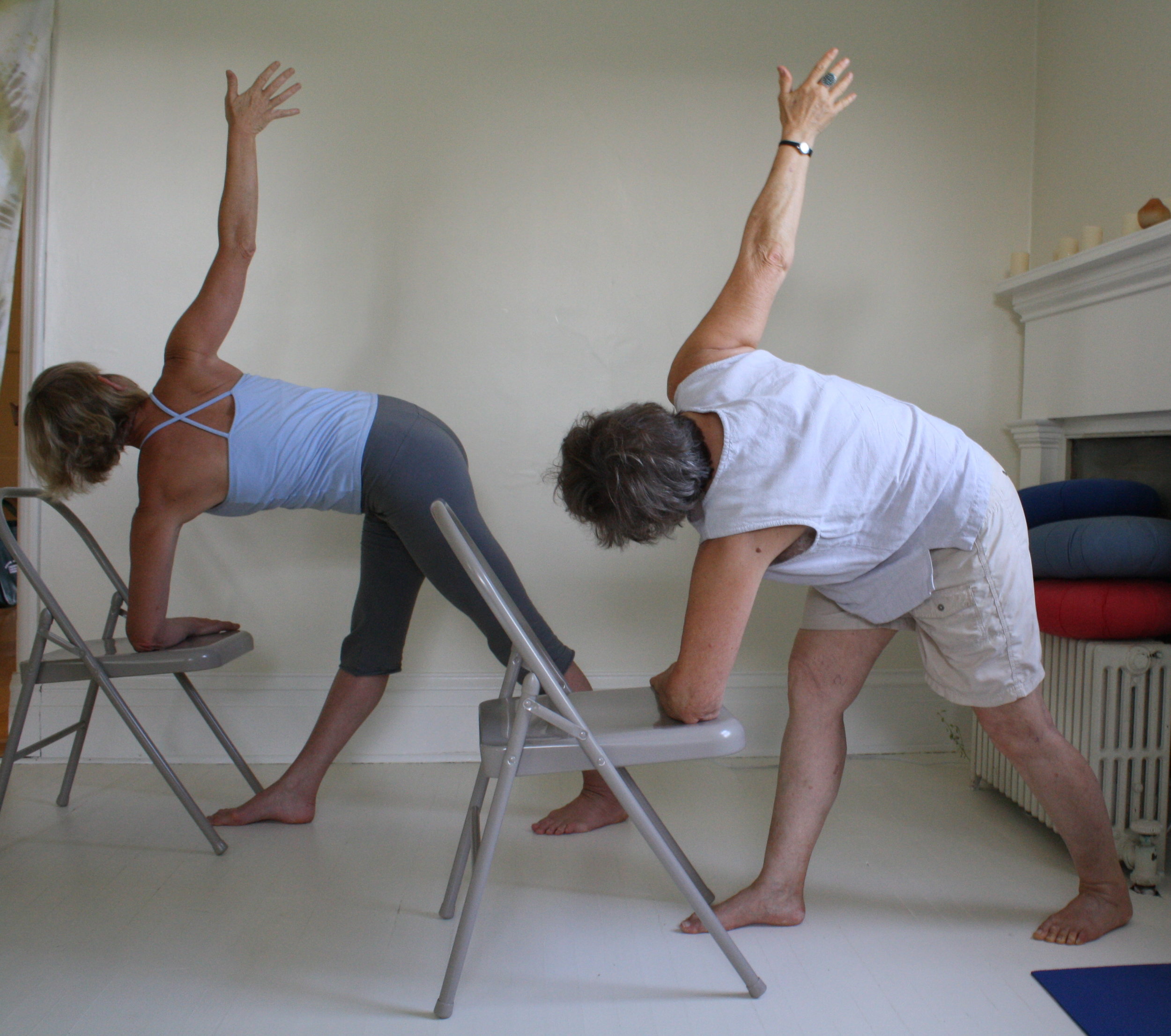 Schaff Yoga Therapy's Adaptive Yoga Training Program
making yoga accessible to people with limited mobility
Schaff Yoga Therapy's Adaptive Yoga Training provides nurses, yoga therapists and yoga instructors with a solid foundation to adapt classic yoga postures for students who are limited in movement because of age, illness, disability, or injury. Chairs, straps, blankets, blocks, and the wall are used along with gentle assists.
This program is recognized by the Arthritis Foundation as a treatment modality. Continuing education credits for successful completion of this program are awarded by the Massachusetts Nursing Credentialing Council for nurses, by IAYT for certified yoga therapists and by Yoga Alliance for registered yoga teachers.
This course prepares you to:
Understand basic anatomy and physiology as it relates to specific medical conditions.

Modify classic yoga postures for people with physical impairments, ranging from neurological conditions (such as Parkinson's and strokes) to arthritis, osteoporosis, spinal stenosis and other back conditions.

Use breathing exercises and meditations to deepen your students' experience.

Structure classes so that students of any age, shape, size, ability, or disability may be able to participate and enjoy the yoga experience safely and comfortably.
Goals: At the end of this training program you will be able to:
Guide people living with physical limitations confidently and compassionately through a yoga experience that is both safe and satisfying.

Be prepared to teach yoga in a variety of settings including independent and assisted-living facilities, nursing homes and hospitals.
This training program is appropriate for yoga teachers, physical and occupational therapists, nurses, and physicians, and for those interested in deepening their own personal practice.
Our Adaptive Yoga Teacher Training Programs will be held this year at Kripalu Center for Yoga & Health from July 21 - 26, 2019 and from December 15 - 20, 2019.